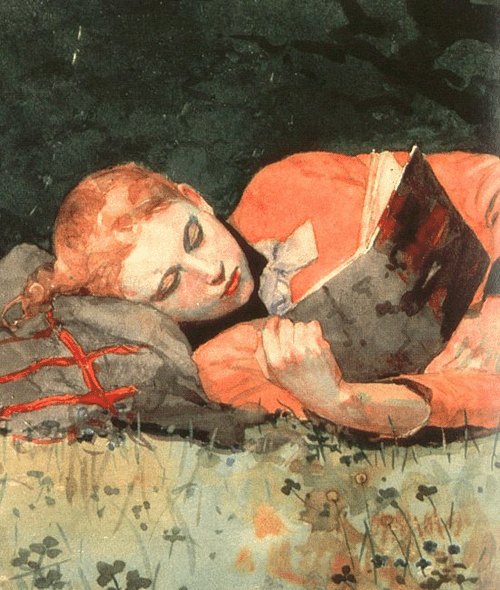 detail from "The New Novel"
1877
Winslow Homer

Do you notice all the three-leaf clovers in the foreground? And how Homer color-coordinated the girl's hair and lip color with her dress and the color on her sack?

I'm curious about the book cover. What do you think?

She looks what I would like to be doing this afternoon. Maybe if I get busy and finish this morning's tasks, I can. But not in a long sleeved dress. Temperatures today are to be in the nineties.