Thanks to all you who commented and others who sent e-mails to me. The quarter is over, grades are due on report cards tomorrow, and classes resume Tuesday. I was awake at 4:30 Saturday morning and decided that it's nothing like the present to compute grades with lots of hot coffee for the our first upper-30 degree weather. Three hours later, and all my grades were computed, and I was off for a day of shopping. Stocking up once a quarter at Sam's Club has proved a good plan. I don't have time or opportunity to bulk-shop much (our Sam's is a hour away), so planning a quarterly trip is beneficial to the pantry and for getting me out and away from all things school.

It was fun! My sister was in and we took our 87 year old mother out to lunch and purse-and-shoe shopping. Tastes must be genetic: my choice of shoes received oohs and ahhs from my sister who bought the same pair. Nice and comfortable. Then we all made the clerk's day by buying a Dooney & Bourke bag (mine is in black and black/red) each before lunching at Carabba's.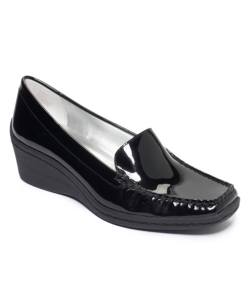 Tomorrow I will face another day of challenges as I wait for the office to rewrite my report cards. You see, this is just one more of many instances of ineptness from the many office "indians" (doing the job that one efficient and effective wonderful lady did for many years. She is now teaching fifth grade with the same effectiveness.) under the direction of the school's chieftain.

As a long-time teacher at our school said today, we just need to pray that this whole administrative situation be taken care of before the demise of the school happens. The faculty is caught in a tough spot.

Tomorrow I will also have some time to evaluate the coming quarter, which will end at the Christmas break, and lay out a tentative itinerary.

Things aren't necessarily better, but at least my nose is a bit above the water.