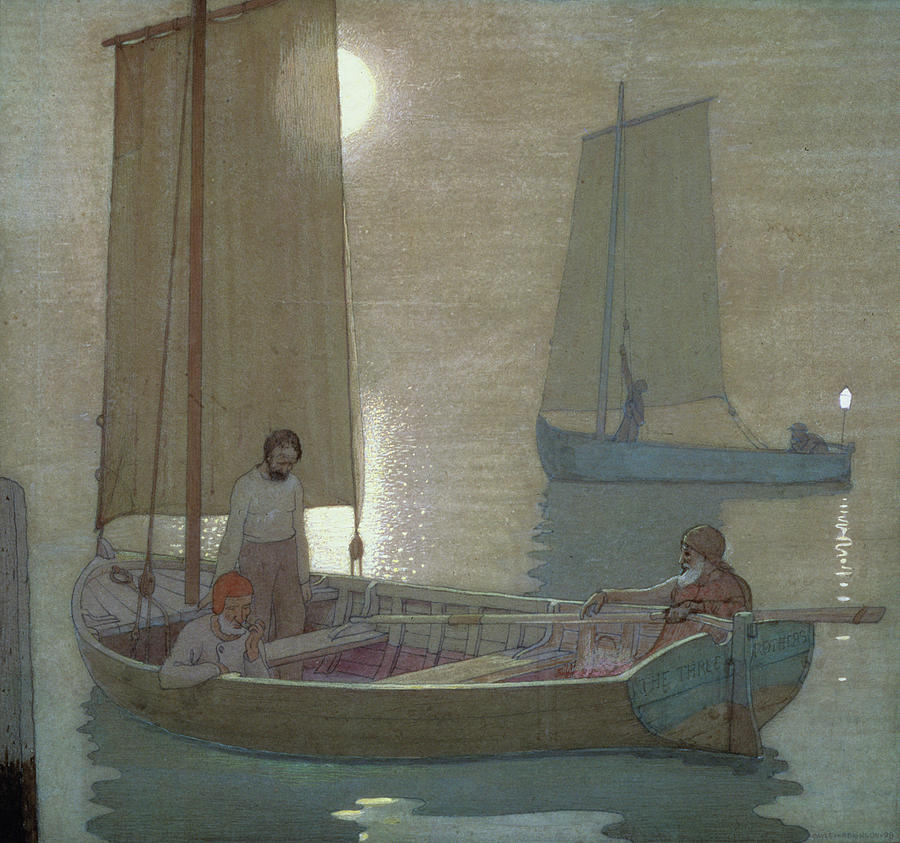 "The Three Brothers

"



Frederick Cayley Robinson
Another water picture for Fine Art Friday!
I love the clear-line simplicity of this painting. In a way, it looks almost unfinished.
But what I'm drawn the most to are not the obvious subjects of the work, the brothers, I'm drawn to the sun (or maybe it is the moon?) shining over the water and through the sail. The light of the water is nice detail though it appears that the reflection on the water begins above the horizon line.
I love half of the sun shining through the sail and the pooling reflection of the boat, "The Three Brothers," on the water.